Microgaming is pulling out all of the stops for the month of September, 2015. They've teased a total of four new slots that'll be released in the upcoming future. Two of those new slots include "Sterling Silver" and "Party Island". Both of these games have yet to gain a release date but they'll surely reach a high level of popularity just as all other Microgaming slots do.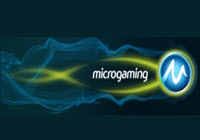 These near future slots are mobile slots that have been redesigned from desktop slots. Sterling Silver is a 5 reel, 25 payline casino game which provides wilds, free spins and scatters as game features. On top of that impressive wins that exceed $2,500 can be triggered. While spinning the reels on this game various icons glistening in silver will appear on the reels. These icons lead to activating game features and life changing wins.
Party Island is the second Microgaming desktop slot that'll be receiving a mobile update. This game is designed with 5 reels, 9 paylines and a beach theme. Along this slot's stunning beach various features such as win multipliers, scatters, wilds, free spins and a gamble feature will be found. Vintage Vinyl's, stunning women, disco balls and sunsets also await whomever players this slot as well.
Those wishing to get more detail on both of these casino games can do so by going to YouTube & viewing both of the preview videos for these slots. There are dozens of mobile casinos which will provide this game come its release date, register with one of those mobile casinos and wait patiently for these games to be released. Their desktop variants can currently be played today.