The gambling industry that exists online, while over 15 years old, is still in its infancy states. It has come far since inception and continues to experience rapid growth across the various markets it caters to. The newest of those is mobile gaming as well as live casino gaming.
The industry has seen some big changes in recent years. The start of this came about as a result of the Unlawful Internet Gambling Enforcement Act, which was passed into law in the U.S in 2006. It was the result of American greed and the purported protection of citizens however was more in relation to protecting land based casino operations. However, the repercussions were almost instant and saw the American market closed but more so, it began a trend of other countries enacting laws towards licensing and taxation.
While that had an impact, it failed to sour the growth of gambling online or the spirits of those who support it. Here is a little insight into what the future holds for this lucrative and exciting industry.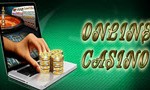 Business Growth
The years ahead have much speculation in so far as the number of countries who will adapt a more liberal view towards online gambling. It is expected that many of the restrictions seen in the last few years will be lifted and those banned in certain countries will once again have the opportunity to become licensed and generate revenue for both themselves and the government's coffers. It will increase this form of gambling into being accepted globally.
While the UIGEA had a huge impact initially, it failed to have one long term and in fact has caused the U.S to lose out on a much needed new revenue stream due to special interest groups being favored over logic, especially when you consider the online industry is estimated to be worth in excess of $28 billion a year. It is also estimated that the U.S could have generated more than $6 billion from the legalization of online poker, let alone other forms of gambling.
When you look closely at this, it is easy to see why governments are being proactive towards this and instead of fighting against it, are embracing it as a revenue source.
Games and Software Changes
The games and software themselves are an integral aspect of casino gaming. The majority of people base their choices on the games seen when previewing a casino and there is little doubt this will change. The game choices available now will not change but new game development is high on the agenda of software developers, who strive constantly to create new unique games with new features that will propel them to a higher level in popularity, which in effect increases revenue.
As technology advances you can expect to games with an increase in player interaction. There are a few software companies that are more focused in this genre while others are more focused towards increasing game libraries based on the number of games they offer. Often the case is that people select games based on themes and features, therefore having a broader selection means it appeals to a broader range of likes/dislikes. An example of this is Microgaming, who have over 800 games at their disposal. It is the large selection of games that can be played that websites like Luckyfreespins.com exist in order to provide information about games but also the vast number of promotions that are advertised for the top rated casinos offering them.
The future of graphics and game animations will only intensify and continue to be developed. It is a driving force within new game creation as people crave the interaction of those games that allow for more than just another slot but one that is more on an entertainment experience. One area that will be extended is that of 3D animation that will allow for cartoon like game animations and ones with increased options in respect to how a game is viewed or played.